This past week I was fortunate enough to participate in the FSGA's first-ever Futures and Props draft. It was a whirlwind three hours with a unique format that allowed for a lot of different approaches. My league mates are all great voices and minds from across the industry and it was fun to livestream the entire draft with them while Brad Evans, Mike Clay and Joe Dolan provided the commentary for Sirius/XM. Here's my breakdown of what all transpired throughout this wild draft.
The Skinny
14 Teams
12 Rounds
$10,000 (imaginary) bankroll
Minimum Wager of $250
Max Wager of $1,750
Draft a future or prop bet from the FanDuel or SuperBook Sports Books
Snake Draft Format
Here's the board, where I was picking out of the No.10 spot.
My Strategy
I'll be honest, other than taking some time to look over some props and futures I liked, I didn't have a hard-and-fast strategy here the way I would for a regular fantasy draft. And I didn't have a read on the field coming into this the way I would for an industry fantasy draft. This was the Wild Wild West.
I knew that going under on player props was going to be a good and relatively safe way to build some bankroll. When I saw Jarvis Landry, who is facing added competition for targets and working his way back from a major hip surgery, getting an 1,074.5 O/U, I had to max out the under as my first bet. Set the tone.
However, you're not going to win this contest by only going with low-upside wagers when someone could hit on one or two longer shots and dwarf your winnings. So I had to start eyeing some high-risk, high-reward options on the board. Yahoo's Joe Nazarro firing on Bill Belicheck winning Coach of the Year got the gears turning in my noggin. I wanted to find a Coach of the Year candidate with long odds but a plausible path to winning it.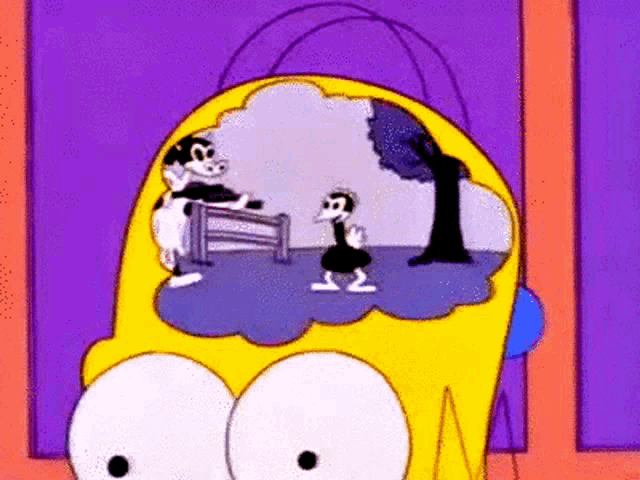 I landed on Miami's Brian Flores. The division had a clear-ish favorite in Buffalo (mind you, this was before New England signed Cam Newton) but I didn't view the Bills as a mortal lock to take the East and the Dolphins don't even need to win the division for Flores to win the award. They just have to stay relevant. With a retooled defense and backfield along with some potential breakout stars like Mike Gesicki and Preston Williams, things are in place for the Dolphins to make some noise. And if Tua Tagovailoa takes the reins and starts delivering wins, Flores looks like a genius. At 30/1, I could definitely talk myself into Flores for COY.
After that, I went back to some props and totals that I had a strong under lean. I don't think the Chargers are a .500 team this season, especially if they turn the keys over to Justin Herbert.
I started noticing that some fellow drafters were doubling down on some of their stronger leans, like Jason Gold of Champions Round with the Cardinals Over + Playoff combo and Trevis Waters BetKarma going after a pair of Seahawks props. That seemed like a good angle, so I opted to put some money on my Tampa Bay pessimism. Betting on Tom Brady to throw for 30-or-more touchdowns in his current form seems like a big ask, even with Tampa Bay's loaded skill position group and a Bruce Arians system that gets quarterback production like clockwork. I took the under.
Now, Brady throwing 29.5 touchdowns isn't the only thing that will determine Tampa Bay's playoff destiny. But regardless of that, I'm willing to bet against this Bucs experiment working out, especially at +175.
Looking elsewhere at my board, you may think that I have some high hopes for the Texans this year. To be clear, I definitely didn't enter this draft thinking I'd back Houston on multiple bets, but here we are. I put down a modest bet on the Texans winning the AFC South at 3/1. Bill O'Brien has had some laughable roster decisions of late, but Houston still has far-and-away the best quarterback in the division, and that could be the difference. I'm not buying the Philip Rivers experiment in Indianapolis, and the Titans have a slim margin for error with their style. And if I'm backing them to win the South, why would I shy away from the over on their 7.5 total?
Rounding things out, I felt like Matt Ryan at 40/1 was a decent dart throw on an MVP bet. Atlanta is geared towards the pass (1st in passing play % in 2019) and if players like Calvin Ridley and Hayden Hurst can have the breakouts many are expecting alongside Julio Jones, Ryan's stats will be right up there with the best in the league. It'll come down to how competitive the Falcons are in the standings. And then with my final bet, I just wanted to throw down the rest of my bankroll on A.J. Brown even if taking the over on a player prop is rarely a +EV play. He will be viewed as a Top 10 receiver by the end of this year.
Parting Shots
Looking elsewhere in this draft, two strategies really stood out. Dan Harris of Fantasy Pros and Ian Allan of Fantasy Football Index had completely contradictory strategies, though both were interesting in their own right. Harris swung for the fences with his pick at 1.1 by firing on the Saints to win the Super Bowl at 10/1 and didn't stop from there. His bets were placed on either Super Bowl winners, Conference champions, MVPs, or COY. Not all of them could hit, of course, but he covered his bases in each category and could have some league-winning payoffs if a couple things go right.
If Harris was swinging for the fences, Allan was just looking to get on base. He exclusively went after unders on player props, many of which were on rookies. He put down on the under for Jalen Reagor, Henry Ruggs, Justin Jefferson, CeeDee Lamb, and Jerry Jeudy. He has the lowest possible payout by far at just $19,086 but he's also the only drafter who could realistically hit on all of his bets.
I walk away from this draft thinking that finding the right mix of low upside props and swing-for-the-fence longshots is the optimal way of approaching this format. I also like the idea of stacking bets on certain teams if you have a strong lean. I'm jealous of BetKarma cornering the market on the Seahawks. Ragan Rector also had an interesting stack, backing the Broncos to go over 7.5 wins and putting down longshots on them winning the AFC AND the Super Bowl. I'm not sure where I land on the Broncos hype train right now, but it's clear that there is one developing.
Overall this draft was a great time. While some regular drafts can be predictable based on the participants or the established ADP, this one had everyone flying by the seat of their pants, and that was refreshing. In talking to some people outside the draft, it's clear that this format could have legs. It's yet another way to get action on the season and the varied nature of the betting board provides for a wide variety of approaches. I'll report back at the end of the season with a full recap on how this league unfolded and the margin by which I dominated.